When you have little or no work history, it can be tough getting financed for a car. You don't have the credit or employment history that most financing companies look for. Luckily, many car companies have a college graduate program that can get you into a car. Vaden of Beaufort can help you take advantage of a
college graduate program in Beaufort.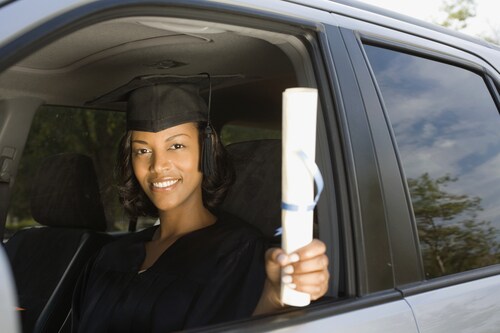 Many car manufacturers offer new grad discounts because they know you're at the beginning of a major increase in purchasing power. Think of it from their perspective: If you can get a new car through them while you are in college or just recently graduated, then when it is time to purchase your next one, you probably return to that company.They want to build loyal customers.
General Motors is one of the car manufacturers that offers college students discounts. The General Motors college graduate program offers discounts on Chevrolet, Buick, and GMC models, but they do not offer any college discounts on Cadillac. In order to take advantage of the program, you need to be enrolled in any accredited two- or four-year college, or have graduated within the last two years. General Motors gives you a preferred price on a vehicle, so the discount may vary from model to model. You can also apply GM's discount to two cars within one calendar year. With this program, see if you can save more by combining your student or new grad discount with other current discounts or incentives the car maker may be offering. 
Stop in and take advantage of the college graduate program. Our sales staff and finance department will be glad to help you find a great deal on a new car, truck, or SUV in Beaufort.