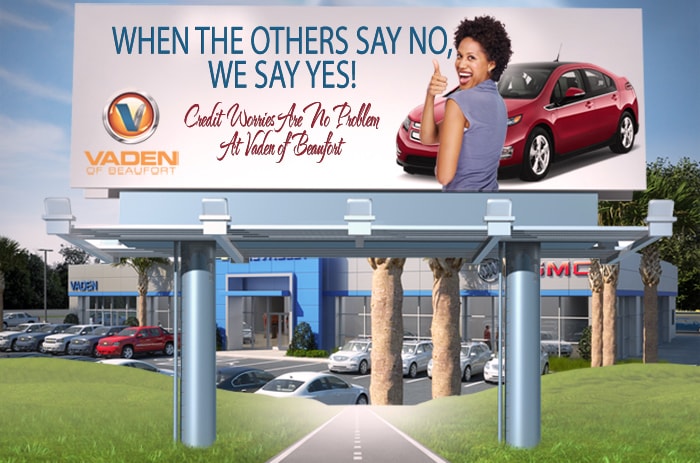 Are you in the market for a new or used car but you have bad credit? Don't worry. Getting a bad credit auto loan in Beaufort is easier than ever. 
During the worst of the economic recession, stringent loan requirements shut out many buyers with poor credit. Experian Automotive recently performed a credit analysis that found that more buyers with poor credit scores are getting approved for auto loans.  
Bad Credit is Not a Problem At Vaden Of Beaufort
There is great news for those who want or need a new or used car.  Here are some facts you may not be aware of.
Car loan lenders are making more loans.
Buyers are getting approved for bigger loans. 
Lenders are doing what they can to make the monthly payments lower.. Low interest rates combined with longer loan terms can make payments more affordable. 
Credit scores do not matter with some lenders.
Just because your credit isn't perfect, doesn't mean that you can't get into a car. At Vaden of Beaufort we help people get approved every day. Our finance department has relationships with many lenders and can get you on the road in a great car that you'll love.