"I am just an old used car salesman..." His eyes twinkled, his smile was genuine and he never forgot where he started. That was Dan Vaden, the heart and soul of The Vaden Automotive Group. Having graduated from the University of Florida, he began his career in the car business as a used car sales trainee in Jacksonville, Florida. After 15 years, he had worked his way up to General Manager and part-owner. So, when General Motors approached him about an opportunity in Savannah, he packed up his wife and two young daughters and started Dan Vaden Chevrolet on an old dairy farm. That was 1968.

A lot has happened since then. In 1980, Mr. Vaden began expanding and adding other franchises and locations. Today, the Vaden family operates ten dealerships in Savannah and the Lowcountry with a variety of both domestic and import brands.

In 1992, Mr. Vaden was chosen as one of the top eight new-car dealers in the United States, winning the prestigious Time Magazine Quality Dealer Award.

In 2006, The Vaden Automotive Group won the Better Business Bureau's Diane Wahrman Torch Award for Marketplace Ethics.


In 2008, Mr. Vaden received the Savannah business community's highest honor when he was inducted into the Savannah Business Hall of Fame, in recognition of his quiet leadership and support of many community projects throughout his career.

Dan Vaden passed away at home, December 7th, 2010.


Mr. Vaden has often told his employees, "I don't sign your paycheck, your customers do."  It's that philosophy that has helped the organization grow to serve hundreds of thousands of customers across the Southeast.  "Our business is a people business.  We treat our employees and customers as partners because, ultimately, they are responsible for our success."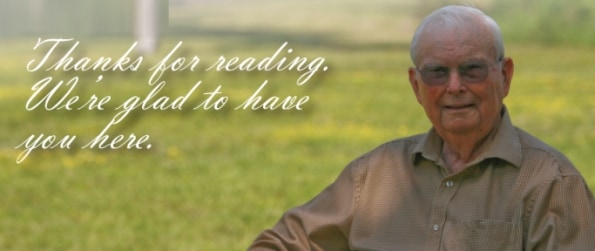 Learn Why Chevrolet, GMC and Buick Drivers from Beaufort, Hilton Head Island, Bluffton, Charleston and Savannah GA Choose to do Business with Vaden of Beaufort
Let's break down just how much we have to offer here at Vaden of Beaufort, so you can feel more at home from the second you walk through the doors to our showroom.
Not only do we offer an awesome array of excellent new Chevrolet, GMC, Buick models on location, but we also have a huge inventory of used cars at our dealership as well. When you select the perfect model for your automotive needs, our finance team will work with you to find the best way to make you a car owner, on the best possible car loan and Chevrolet, GMC, Buick lease for your specific needs.
Once you're an owner, Vaden of Beaufort is still here to help you have the best experience possible. Our customers love our on-site car service and maintenance staff and department, where highly trained technicians use the best equipment and only certified Chevrolet, GMC, Buick parts on your car, keeping your model running smoothly and reliably for years to come.
For the entire car buying and ownership process, Vaden of Beaufort is here to help. If you are interested in more information about any of the products or services we have to offer here, come in and visit us soon! We are located at 103 Robert Smalls Parkway Beaufort, South Carolina, and proudly serve drivers from Hilton Head Island, Bluffton, Charleston and Savannah GA as well.